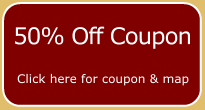 Copper Mountain Self Storage
3751 North Pinal Avenue
Casa Grande, Arizona 85122
520-421-3111
Email:
info@coppermountainstorage.com
Office Hours:
9:00 am to 6:00 pm (Mon-Sat)
Facility Access Hours:
5:00 am to 10:00pm
Seven days a week - 365/year
Where is Copper Mountain Self Storage located?
Copper Mountain Self Storage is
conveniently located at 3751 N Pinal Avenue in Casa Grande, Arizona. Our secure storage location is just a minute or so north of the municipal airport in Casa Grande and offers easy access from both I-10 or our town of Casa Grande.
Photo's of our secure storage location in Casa Grande, Az.
Our Associates
Storage Phoenix
- Deer Valley Mini & RV Storage
Self storage and vehicle storage in north Phoenix, Arizona.
North Phoenix Self Storage
- Deer Valley Mini Storage
Self storage units in north Phoenix, Az.
RV Storage Phoenix
- North Phoenix Boat-RV Storage
Vehicle storage in Phoenix Arizona
Self Storage Broker
- Southwest Self Storage Advisors
Specializing in the sale of self storage assets.